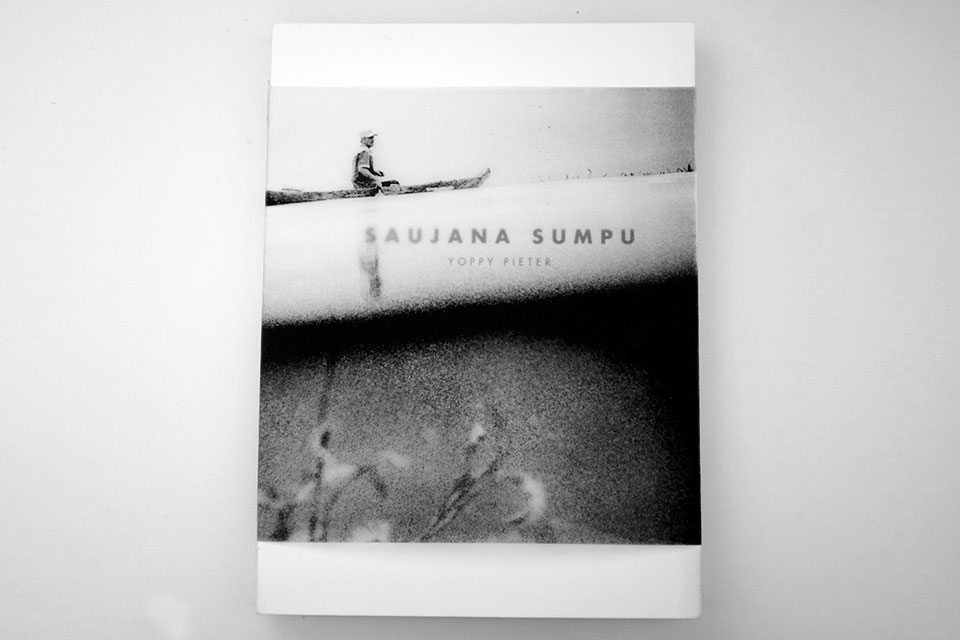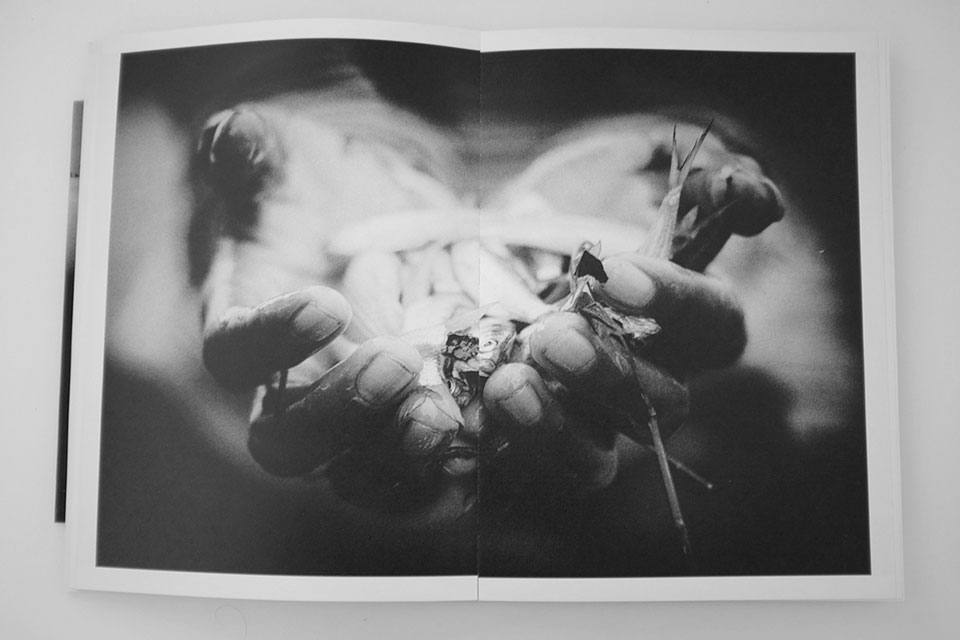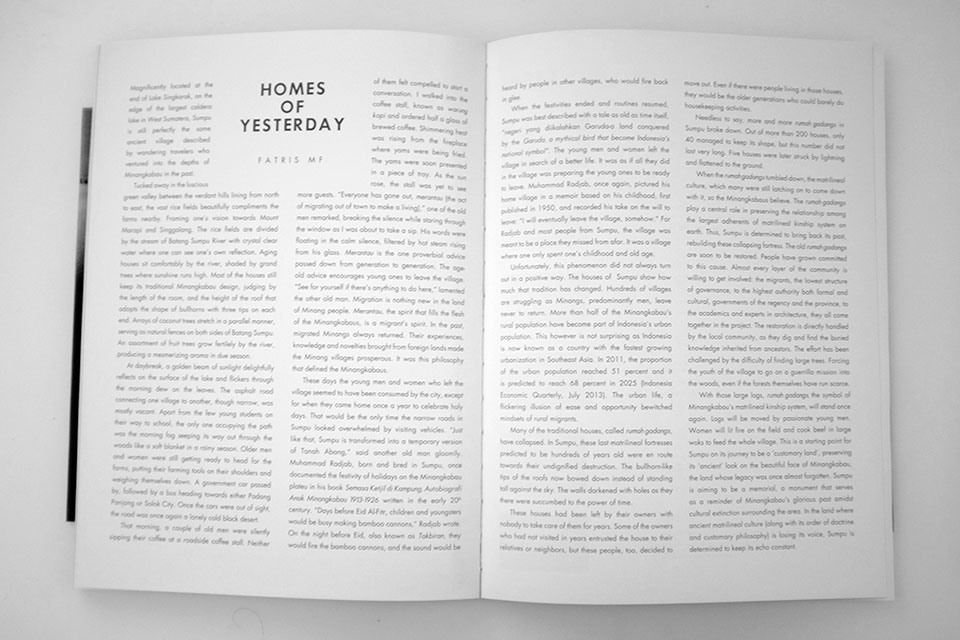 PannaFoto Institute dengan bangga mempersembahkan buku foto keempat yaitu Saujana Sumpu karya Yoppy Pieter.
Saujana Sumpu adalah buku foto yang membawa Anda untuk menemui sebuah desa Minangkabau kontemporer di sekitar Danau Singkarak di Sumatera Barat. Sejak dekade yang lalu, orang-orang telah bermigrasi dari desa dan menjadi bagian dari penduduk perkotaan Indonesia yang membiarkannya runtuh melalui perjalanan waktu. Buku ini adalah upaya untuk mendokumentasikan desa, warisan budaya Minangkabau dan tempat mereka di masyarakat modern.
Saujana Sumpu adalah bagian dari seri buku foto, PORTFOLIO, yang bertujuan mengangkat karya-karya fotografer Indonesia. Tujuan proyek ini adalah untuk mempromosikan karya mereka baik di Indonesia maupun mancanegara.
PannaFoto Institute is proudly present its fourth photo book, Saujana Sumpu by Pieter Yoppy.
SAUJANA SUMPU is a photobook that carries you to experience a contemporary Minangkabau village at the vicinity of Lake Singkarak in West Sumatera. Since decades ago, the people have migrated from the village and became a part of Indonesia's urban population leaving it crumbles through the passage of time. The book is his attempt to document the village, the Minangkabau's cultural heritage and their place in the modern society.
Saujana Sumpu is part of a series of photo books, PORTFOLIO, aimed at lifting the works of photographers Indonesia. The purpose of this project is to promote their work both in Indonesia and overseas.