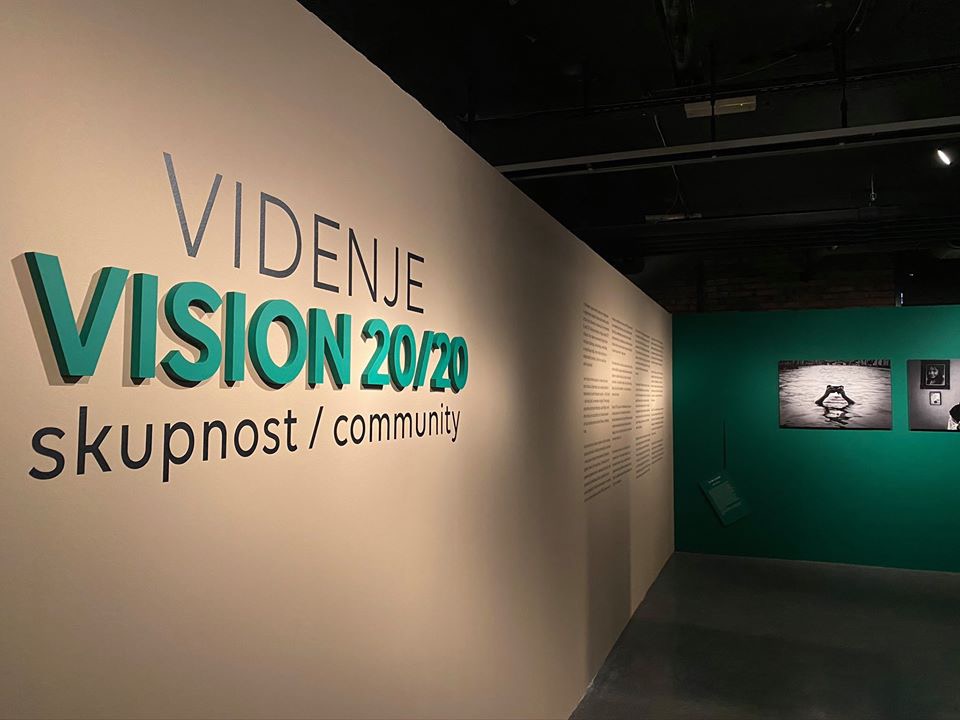 Courtesy of Jakopič Gallery
POSTPONED!
Vision 20/20: Community. Contemporary Indonesian Engaged Photography
17. 3. 2020–31. 5. 2020
Vision 20/20 is part of a broader vision of Jakopič Gallery, which is to learn and give opportunities for learning. Learning about others, about them, but through them and through photography – about ourselves. We initiated it with last year's exhibition of Iraqi photographers, which also emphasised different ways of seeing: Over My Eyes exposed a different Iraq than the one defined by war and war only.
We are similarly conditioned to see Indonesia as an exotic tourist destination, with some ecological issues, fascinating nature and, as less-young Slovenians perhaps remember, as connected to the Non-Aligned Movement with ex-Yugoslavia.
In social, historical, cultural, religious and geographical terms, Indonesia and Slovenia could not be more different from each other. For instance, Slovenia has only approximately 2.07 million inhabitants, while Indonesia 270 million. However, in terms of understanding photography as a strong social, creative, artistic and communicational tool there are plenty of opportunities for mutual exchange, learning and raising awareness about otherness.
This exhibition is based on an open call on the theme of community. As such, only photographers who applied were considered for the exhibition. Project selection and exhibition curation has been carried out by Marija Skočir, curator and head of the Jakopič Gallery in Ljubljana, Ng Swan Ti from the PannaFoto Institute in Jakarta, and Saša Kralj from Living Atelier DK in Zagreb. They have chosen 27 affecting projects of the following authors: Adrian Mulya, Aftonun Nuha, Aji Susanto Anom, Albertus Vembrianto, Aprillio Abdullah Akbar, Azhari Setiawan, Djoyosantyo Joachim, Edy Susanto, Eka Nickmatulhuda, Fahreza Ahmad, Fajri Azhari, Fauzy Chaniago, Hariandi Hafid, Ismar Patrizki, Malahayati, Michael Eko, Muhammad Fadli, Muni Moon, Okky Ardya, Rangga Yudhistira, Romi Perbawa, Rosa Panggabean, Sapta Hudaya, Utami Godjali, Yoppy Pieter, Yusni Aziz and Zulkifli.
Regardless of the form of visual approach, the curatorial process attempts to find a body of works that strongly narrates the theme of community both visually and through photographers' engagement with their stories and subjects. The 28 selected intriguing projects talk as much about Indonesian photography, its past and future, as about global society and its dynamics and are mostly produced by the authors who were active in the 2000s. This generation came after 1998, the Reformation era, marked by freedom of the press. A boom in international attention, but also the urge to document, participate in, and shape their own society, seem to be the drive. The authors grew out of their local photographic heritage, but inhaled other influences from around the globe. They got to know the great practitioners and their ways of thinking. The term "concerned photographer" developed and grew into "engaged photographer."
The works are diverse, a reflection of their cultural and photographic heritage. From classic documentary as a response to social phenomenon, "a fictional documentary" that responds to acute situations rising from virtual existences, to mixed media and mixed art that use real objects – all communicate pertinent issues with audiences. Images selected are done in the oldest photographic technique of cyanotype or black and white analogue. Some are in colour. Some are hand printed, others digitally printed on a variety of materials, presented as a book or interactive virtual projects. The visual storytelling skills matter, regardless.
"Photo-community" is an important term in the photographic world of Indonesia and at this exhibition, the visitor becomes part of it. Being part of photo communities provides opportunities for anyone to be a visual storyteller and, even more importantly, an engaged storyteller.
---
ATTENTION
Mengikuti peraturan pemerintah Slovenia untuk memerangi penyebaran COVID-19, semua acara publik di Slovenia telah dibatalkan hingga pemberitahuan lebih lanjut.
Jakopič Gallery menantikan kunjungan Anda, segera setelah kondisi memungkinkan, juga menantikan kesempatan untuk menyelenggarakan acara bersama fotografer-fotografer Indonesia di Slovenia dan Kroasia, yang saat ini dijadwalkan akan berlangsung pada akhir Mei. Oleh karena tim sangat menghargai karya para seniman yang berkontribusi dan percaya bahwa pameran ini sangat layak untuk dikunjungi, maka kami akan memperpanjang periode pameran hingga Juli 2020.
Silahkan mengikuti perkembangan di media sosial Jakopič Gallery, PannaFoto Institute dan Živi Atelje DK.
Kami berterima kasih atas dukungan, pengertian, dan partisipasi Anda dalam merealisasikan pameran yang luar biasa ini dan kunjungan Anda ke Jakopič Gallery.
Following Slovenian government regulations to combat the spread of COVID-19, all public events in Slovenia have been cancelled until further notice.
The Jakopič Gallery looks forward to visitors, as soon as conditions allow, and to hosting events with Indonesian photographers in Slovenia and Croatia, currently scheduled for the end of May. As the team highly values the work of the contributing artists and believes the exhibition is more than worth engaging with and visiting, we will extend the exhibition to July 2020.
Please follow the developments on social media of The Jakopič Gallery, PannaFoto Institute, and Živi Atelje DK.
We are grateful for your support, understanding, participation in the realization of this incredible exhibition and your eventual visit.