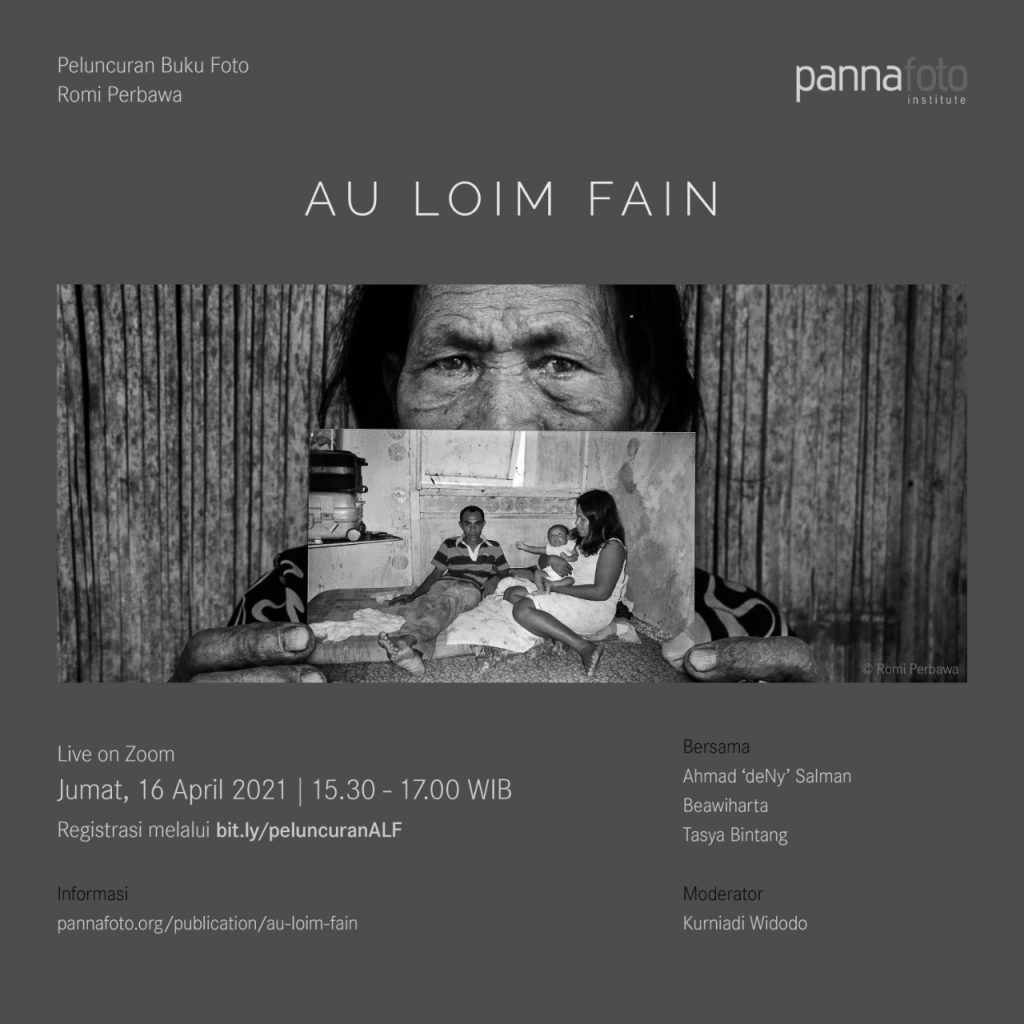 Dengan gembira, kami mengundang Anda untuk menghadiri acara:
Peluncuran Buku Foto AU LOIM FAIN karya Romi Perbawa
Bersama
Ahmad 'deNy' Salman
Beawiharta
Tasya Bintang
Moderator
Kurniadi Widodo
Jumat, 16 April 2021
Pukul 15:30-17:00 WIB
via Zoom
Pendaftaran
bit.ly/peluncuranALF
Au Loim Fain merupakan investigasi yang dilakukan Romi tentang kehidupan para pekerja migran Indonesia. Ia melakukan perjalanan menuju gubuk para pekerja migran di kongsi-kongsi proyek bangunan dan perkebunan kelapa sawit Malaysia, menyelusuri jalur tikus perbatasan Indonesia-Malaysia, hingga desa-desa tanpa penerangan asal para pekerja migran. Perjalanan yang membawanya menyusuri kehidupan anak-anak pekerja migran, yang secara paksa terpisah dengan orang tua karena keadaan, dan keinginan saling berkumpul sebagai sebuah keluarga yang utuh.
Hadirilah peluncuran buku Au Loim Fain yang berlangsung secara virtual melalui Zoom. Selain Romi Perbawa, akan hadir pula Ahmad 'deNy' Salman, Beawiharta, dan Tasya Bintang yang akan berbagi cerita penyusunan dan proses kreatif pembuatan buku foto ini. Acara ini dipandu oleh Kurniadi Widodo.
Diterbitkan oleh PannaFoto Institute, Au Loim Fain adalah buku kedua Romi Perbawa. Sebelumnya, Romi telah meluncurkan buku The Riders of Destiny yang mendokumentasikan anak-anak pemacu kuda di Pulau Sumbawa.